Special Elements
MOLD720h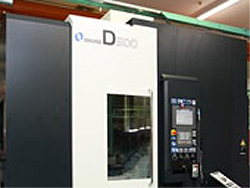 Using CAD/CAM data, the MOLD720h system makes it possible to check work breakdown and the shape of dies on-line via PC, thus eliminating the need to do so on paper and realizing a complete parallel setup. The entire process from CAD/CAM and NC programming to cutting, measurement, and electric discharge machining has been integrated on-line, thus ensuring faultless exchange of products and data via the ID reader. The end result is literally around-the-clock, 365-day-a-year (720 hours per month) operation, with no mistakes.
IT System – the strength of Matsuno that supports high quality –
Matsuno's own IT system which has been developed over the years, is the foundation of the manufacturing solution it offers.
No matter how outstanding its technical personnel are, a company will not be able to steadily supply high quality products if it fails to adequately manage such human resources.
To reduce waste and mistakes infinitely close to zero by sharing knowledge and information, and to manage by optimally combining machines and engineers — these are the keys to compressing the lead time and reducing costs.
Mold costing, the time required for processing and processes involved — which have tended to stay inside the head of each individual engineer– can be externalized as data. That helps to increase transparency and share with customers such requirements. Mold manufacturing that tended to incline toward the terrain of experience and intuition can now be optimally managed.
Video conference/network camera system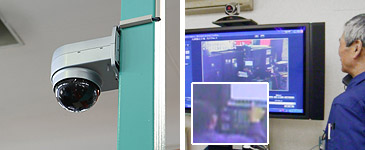 The video conference system enables its users to hold a meeting or give instructions while literally showing the actual mold and drawings for a shortened meeting time and accurate communication of information.
The network camera system comprises a total of 15 high-precision cameras set up in all company and plant premises. This system enables real time monitoring and archiving of the actual progress status at the processing site. For example, if something goes wrong, the camera will zoom in closely on the machine so that a skilled engineer monitoring this at the head office may give directions on how to solve the problem, or, by creating a video manual for training purposes based on the recorded images, may provide guidance from a remote location.
It is profoundly effective not only for single skill development, but for facilitating multi-skill development as well for increased work efficiency, while at the same time as a media tool for passing down the expert skills of an artisan.
Groupware system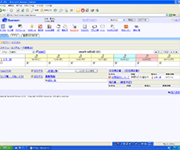 This system enables bidirectional exchange of all types of information including directions from top management, messages from sales and processing sites, reports on QC activity and other various company activities and suggestions for improvement through network terminals.
Our goal is to actualize the efficient operation and advanced competence of the organization by keeping everyone well informed on directions/notifications, while facilitating the sharing of knowledge.
Our Manufacturing Network – the network of Matsuno manufacturing bases expands to the Tokyo metropolitan area, Kansai and Kyushu –
Kiyama Main Plant in Saga prefecture, complete with state-of-the-art equipment, which went into operation in April 2008.
Osaka Plant in Higashi-Osaka, which assumes the brain function of Matsuno, mainly the Design Department. Tokyo Office, which serves as a support liaison for Tokyo metropolitan area and eastern Japan.
Each one boasts a prime location for exceptional mobility. Being linked with each other at all times on a real time basis, the bases are ready to respond to the customers' demands more closely and quickly.
State-of-the-art plant that Matsuno is proud of – the Kiyama Main Plant in Kyushu.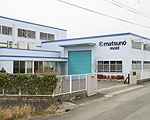 Kiyama Plant, which opened in April 2008 at Kiyama-cho, Saga prefecture.
This spacious plant with a total site area of 2,400 m2 and a total floor area of 1,400 m2 is fully equipped with cutting-edge devices for all processes from designing to milling, NC/MC, wire discharge, measuring and molding, including D500 5-axis machining center.
It is conveniently-located near the Tosu junction of the Kyushu Expressway. As the main plant of Matsuno, it not only serves the Kyushu area, but also accommodates orders from customers throughout the nation.
The brain function of Matsuno – the Osaka Plant.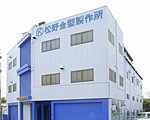 Higashi-Osaka Head Office/Plant is equipped with over 20 units of high-end 2D/3D CAD/CAM devices including PRO/E and Solid Works, and takes on the brain function of Matsuno, mainly the Design Department.
The manpower utilization and machine operating status of each plant are centrally controlled around-the-clock at the Osaka Plant to formulate and check for an optimal operating plan.
Customer support liaison in east Japan – the Tokyo Office.
The Tokyo Office is situated in Shinagawa-ku, Tokyo, with excellent accessibility for business operations. It serves the customers throughout east Japan including the Tokyo metropolitan area as a support liaison with high mobility. In addition to acting as a go-between for the Osaka and Kyushu Plants, its designing/programming functions enable speedy actions.
An online network that connects all the bases on a real time basis.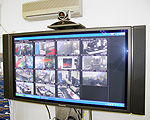 All bases are connected with each other online, so that information may be shared in real time at all times to keep the entire company well informed on the operating status.
Its network cameras allow attendance in video conferences without leaving each base, as well as the monitoring/archiving of processing status and even provision of directions to workers at another base to solve problems by zooming closely on the processing site, in order to facilitate dealing immediately with any problem, wherever it may arise.
Safe and secure manufacturing with ensured security and in close relationship with the customers.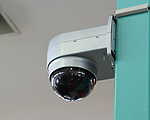 Because mold-making involves coming into contact with all kinds of confidential information that are valuable assets to the manufacturers, we have a reliable security system in place conforming to the relevant non-closure agreement, including surveillance cameras in CAD/CAM rooms and connection via VPN. We also link each manufacturing process and base online to watch steadily over the entire manufacturing activity.