Our Concept
Tapping into Japan's paramount engineering expertise, we offer solutions to a broad range of potential problems that our manufacturing customers might have.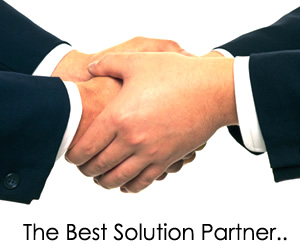 An expert manufacturer of precision metal dies for plastics, Matsuno Kanagata Seisakusho, K.K. assists customers in the application of a variety of manufacturing techniques, such as manufacturing of components and special forming. We do not wish to be a "partner" that merely offers quick and cheap services. Rather, our goal is to become a "solution partner" that, by making the most of a wealth of experience working with Japanese customers who have high technological demands and the know-how thus acquired, is capable of resolving various problems together with manufacturing customers, who share along with us the burning passion of and sincere dedication to the "art of manufacturing."
Company Motto: "Spirit" Uniting Individuals in a Process of Spiritual Growth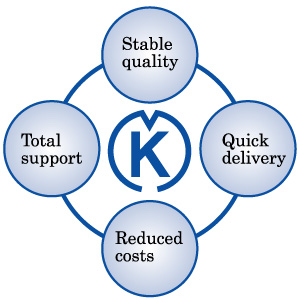 Imagine that you order dozens or even hundreds of dies from different suppliers. Chances are that these dies are of varying quality, and managing all of those suppliers is simply impossible. If you find yourself at a loss in such a situation, simply call on Matsuno, the one-stop supplier of every type of die that you may need for your manufacturing jobs. Stable quality and efficient manufacturing are guaranteed!
Working closely with customers from as early as the product planning stage, we utilize our flow analysis and other techniques to provide optimal design and consulting from the perspective of a specialist metal die manufacturer.
Significantly reducing the risk of design changes and the number of prototypes, we guarantee customer satisfaction from the first time, delivering long-life dies on short notice.
Corporate Mission: Inspiring People with Dies to Create a Harmonious Society
Equipped with state-of-the-art equipment and systems, including D500 five-axis machining equipment and a flow analysis system, our three plants in Japan are completely networked, ensuring 24-hour-a-day, 365-day-a-year automated operation. The most accurate process control allows us the flexibility to meet any kind of order, on short notice and in large lots.
From flow analysis at the design stage and manufacture of dies for prototype and mass production to molding, we offer integrated manufacturing support from front-end to back-end processes. Blanket orders dramatically shorten lead-time, saving our customer manufacturers from troublesome administrative work.